USM STEM & Competitiveness Initiative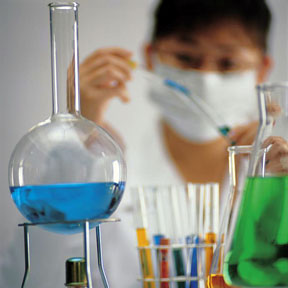 In the 2007 report Rising Above the Gathering Storm: Energizing and Employing America for a Brighter Economic Future, the National Academies warned that "without high-quality, knowledge-intensive jobs and the innovative enterprises that lead to discovery and new technology," America's economic and strategic leadership in the world will erode and its citizens' quality-of-life will decline.
USM Chancellor William E. Kirwan has established a STEM (Science, Technology, Engineering, and Math) & Competitiveness Initiative to help ensure that Maryland has both the highly-skilled workforce and innovative education and business climate necessary to position the state for success in today's global knowledge economy.
The STEM & Competitiveness Initiative will focus USM resources on improving those factors that are critical to reaching this goal by:
increasing the number of STEM teachers graduating from USM institutions and pursuing teaching careers in the state;


preparing more of today's students for the STEM career opportunities of the future and improving K-12 STEM education;


utilizing the resources of higher education to foster innovation, entrepreneurship, and business development in STEM areas such as the life sciences, sustainable technology, and information technology.
STEM Task Forces
Chancellor Kirwan has created two presidential task forces to advance the work of Governor Martin O'Malley's STEM Commission and USM's system-wide initiative.
The first task force is focusing on competitiveness issues as they relate to research, knowledge creation, and translational research within the USM, and the impediments to technology-based economic growth within the state. University of Maryland, College Park President C. Dan Mote is chairing the task force.
The second task force is examining the issues of STEM workforce development and develop goals and strategies to ensure that Maryland has the number of skilled professionals in STEM areas to sustain a leading knowledge economy. Towson University President Bob Caret, who serves on the Governor's Workforce Investment Board, is chairing this task force.
The task forces have completed their recommendations and status reports and delivered them to the chancellor. These groups remain "on call" in support of the Governor's STEM Commission.
Resources
Use these links to learn more about how the USM STEM & Competitive Initiative is working to strengthen Maryland's knowledge economy.