WE ARE REMOVING BARRIERS
to student success with academic innovations that increase access, affordability, and achievement.

We have a moral imperative to address our nation's growing educational divide by increasing access, affordability, and achievement of higher education. However, the prevailing view has been that these three missions are fundamentally in conflict —you can improve any one of the factors only at the expense of the others.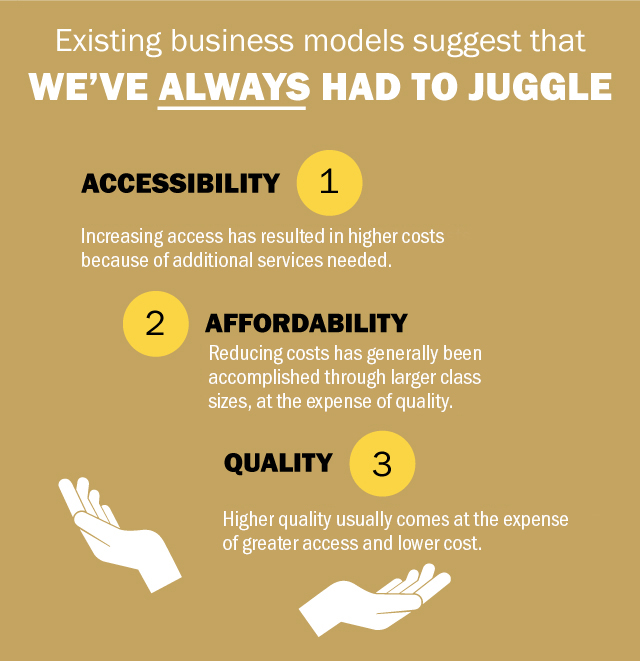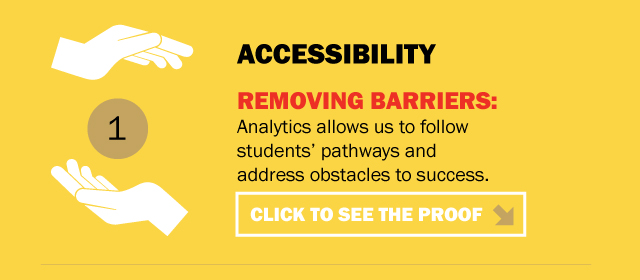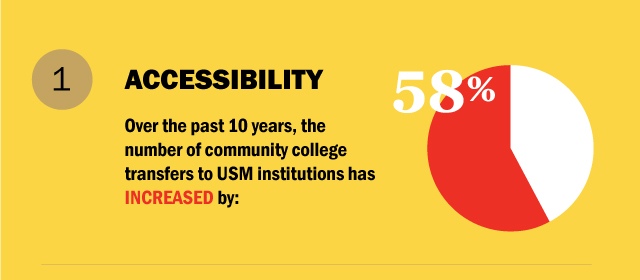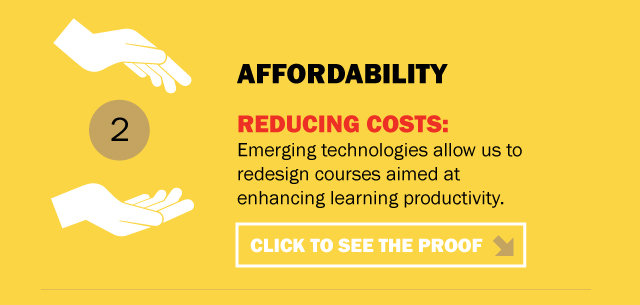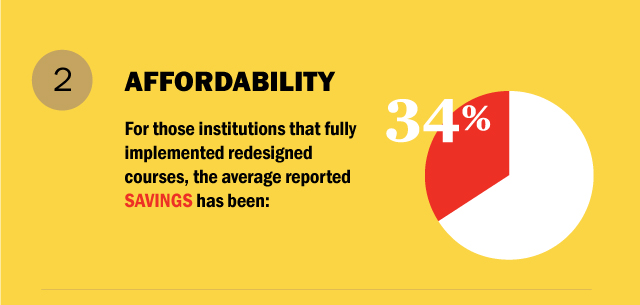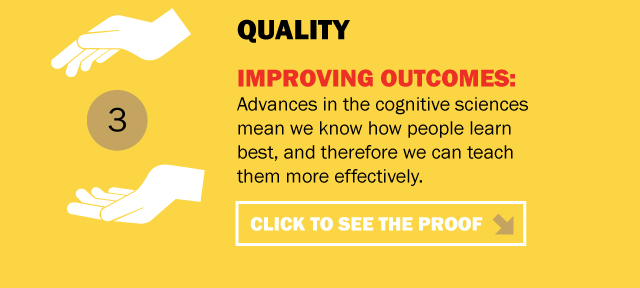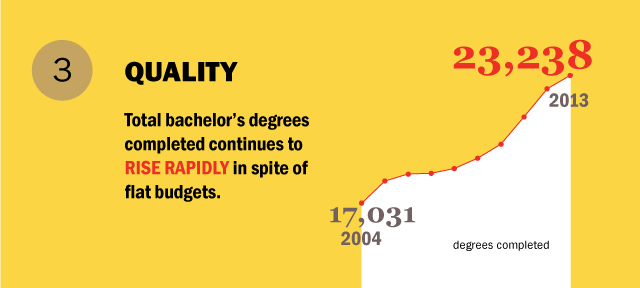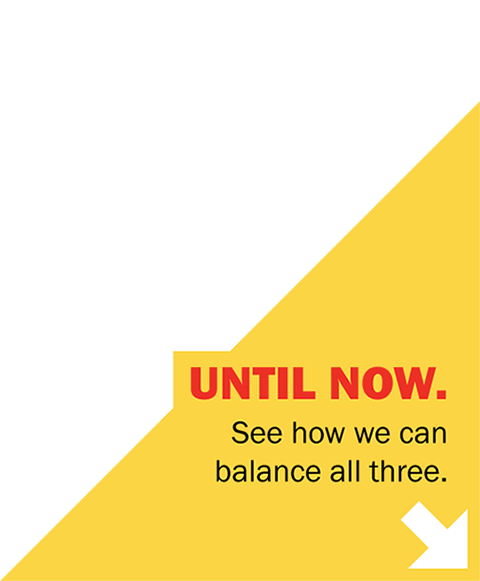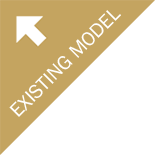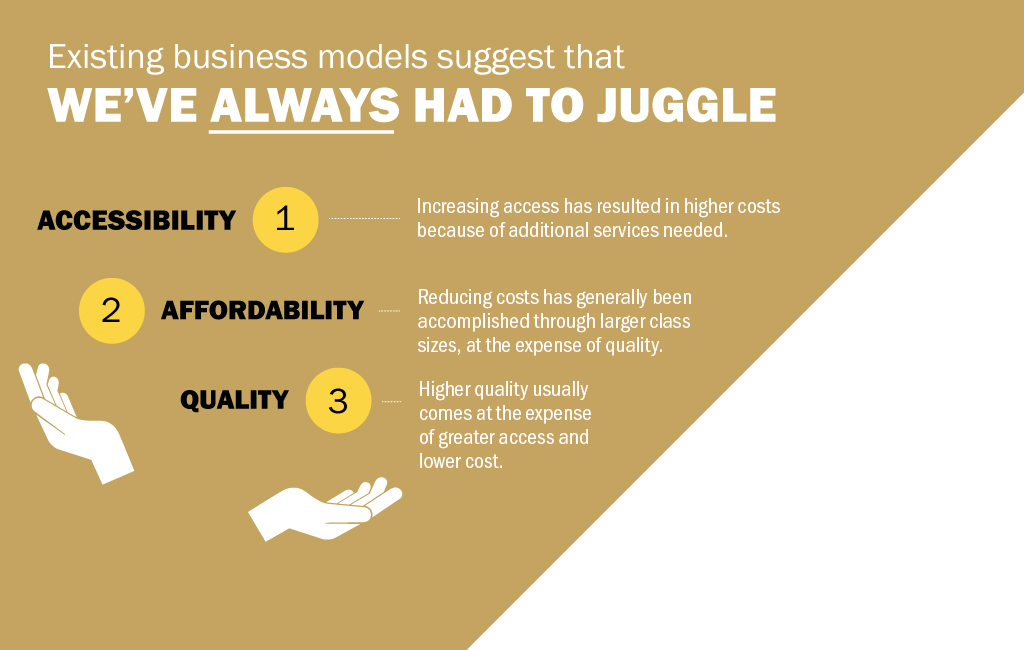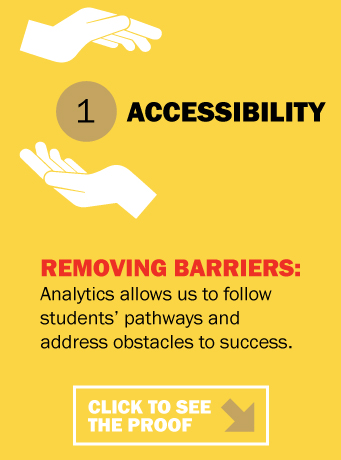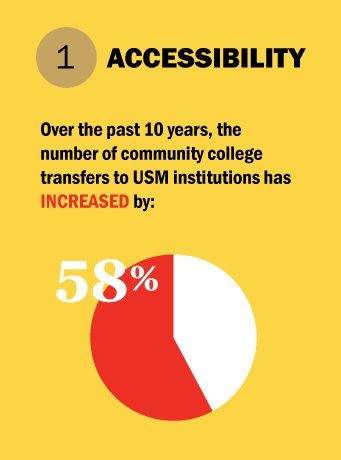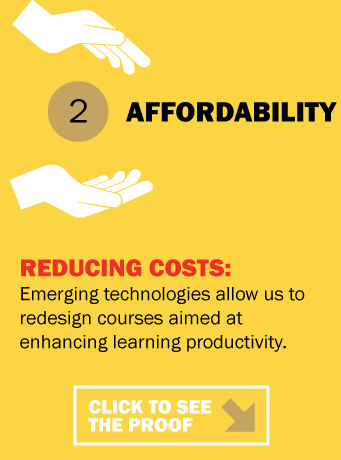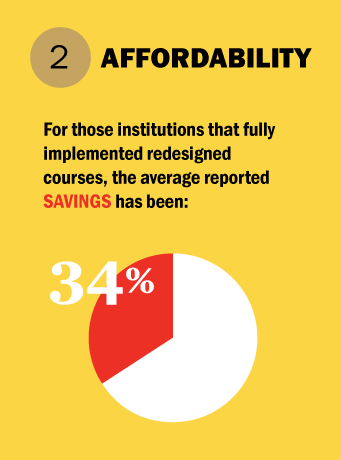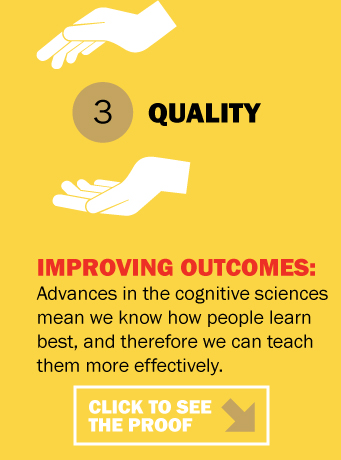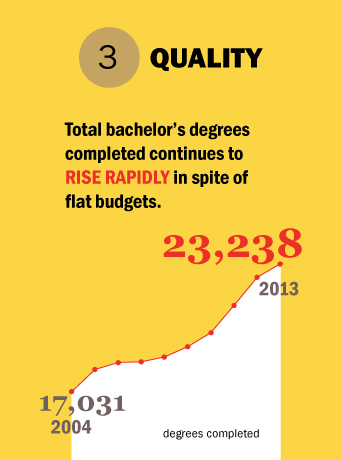 Recent developments on two fronts promise to help higher education break free of this "iron triangle." First, advances in the cognitive sciences are providing new insights into how people learn and, from that, how to design optimally effective learning environments. Second, emerging technologies are providing the necessary new tools that make the creation of these new learning environments possible.
The Kirwan Center is exploring a number of academic innovations that capitalize on these exciting developments in order to support student success and build on the USM's successes to date in making higher education more accessible, affordable, and valuable.