Chancellor William E. Kirwan Biography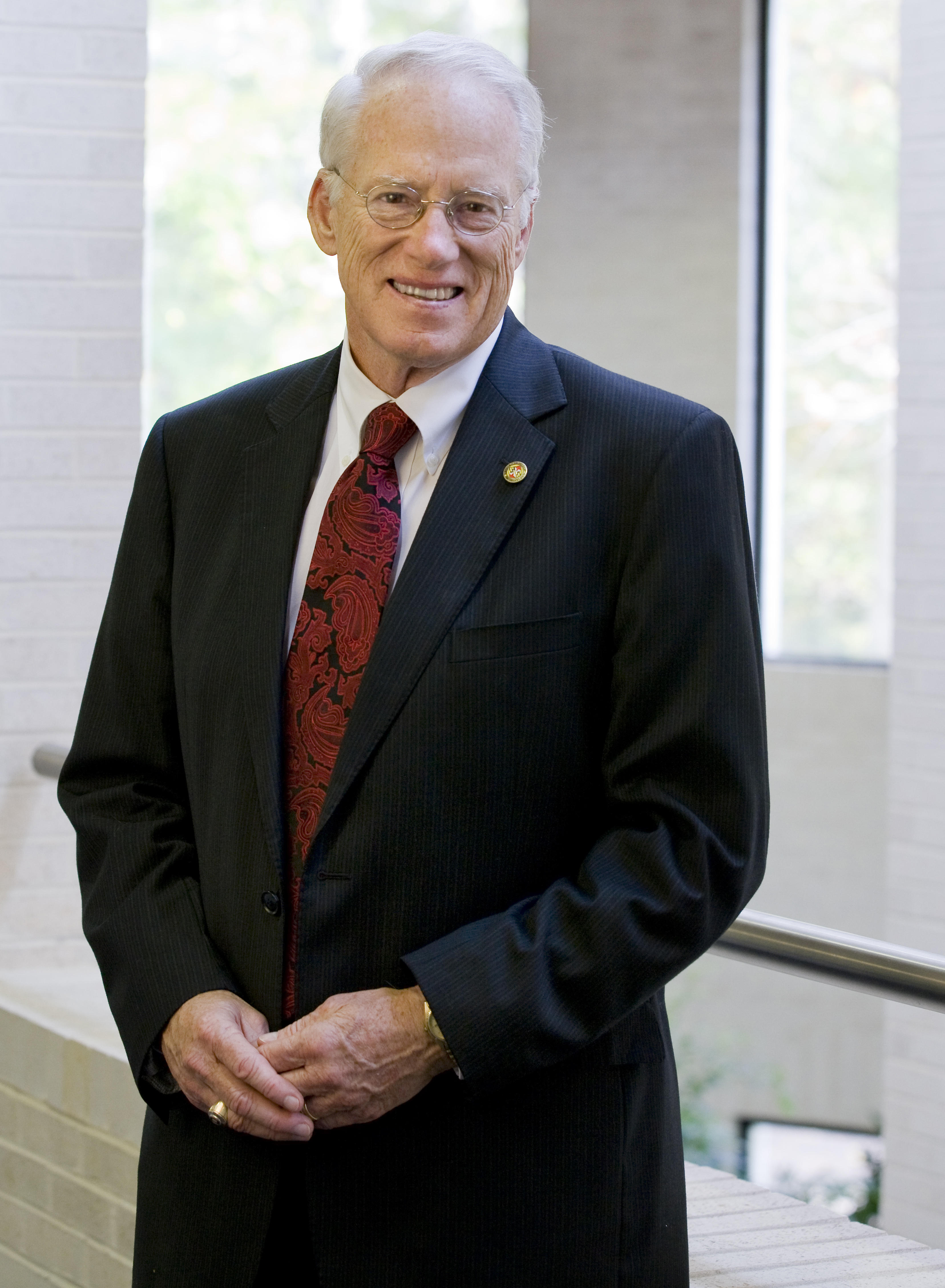 William E. Kirwan, chancellor of the University System of Maryland since August 1, 2002, is a nationally recognized authority on critical issues shaping the higher education landscape. He served as president of Ohio State University for four years (1998-2002) and president of the University of Maryland, College Park for 10 years (1988-1998). Prior to his presidency, he was a member of the University of Maryland faculty for 24 years.
A respected academic leader, Dr. Kirwan is a sought-after speaker on a wide range of topics, including diversity, access and affordability, cost containment, innovation, higher education's economic impact, academic transformation, and financial aid. Along with his national and international presentations on key issues, Dr. Kirwan has authored many articles on issues in higher education and has been profiled and cited in academic and mainstream publications. In March 2013, he delivered the prestigious Robert H. Atwell Lecture at the 95th annual meeting of the American Council on Education.
Currently, Dr. Kirwan chairs the National Research Council Board of Higher Education and Workforce and co-chairs the Knight Commission on Intercollegiate Athletics. He also serves on the Business-Higher Education Forum.
In Maryland, Dr. Kirwan is a member of the boards of the Maryland Chamber of Commerce, Greater Baltimore Committee, Economic Alliance of Greater Baltimore, and the Maryland Business Roundtable for Education.
The U.S. Senate Education Committee in November 2013 named Dr. Kirwan co-chair (with Vanderbilt University Chancellor Nicholas Zeppos) of its new Task Force on Government Regulation of Higher Education. In July 2013, the Association of Governing Board of Universities and Colleges (AGB) appointed Chancellor Kirwan to its newly formed National Commission on College and University Board Governance. In 2010, Dr. Kirwan was appointed to the National Advisory Committee on Institutional Quality and Integrity, or NACIQI. The group serves in an advisory capacity to the U.S. Secretary of Education on accreditation issues and certification processes for colleges and universities. He was also in 2010 named chair of the College Board Advocacy and Policy Center Advisory Committee.
In October 2014, the Maryland State Department of Education honored Dr. Kirwan with its Teacher of the Year Champion for Children Award, presented to an individual who demonstrates exemplary passion for improving the lives of students of all ages. In May 2014, the Greater Baltimore Committee honored Dr. Kirwan with its Regional Visionary Award. In 2012, the Maryland Chamber of Commerce presented Dr. Kirwan with its second annual Maryland Public Service Award. Dr. Kirwan is the winner of the 2010 TIAA-CREF Theodore M. Hesburgh Award for Leadership Excellence. Considered one of the nation's top higher education honors, this award recognizes leadership and commitment to higher education and contributions to the greater good.
In 2009, he received the Carnegie Corporation Leadership Award, which included a $500,000 grant to fund USM academic priorities. The prestigious award recognizes higher education leaders who have demonstrated a commitment to excellence in several areas, including undergraduate education (teaching and research) and outreach to communities. In 2007, Dr. Kirwan became the 16th recipient of the Maryland House of Delegates Speakers' Medallion in recognition of his service to the House and to the State of Maryland. Dr. Kirwan in 2002 was elected to the American Academy of Arts and Sciences. He also received the Maryland Senate's First Citizen Award in 1998, in recognition of his commitment and service to the state.
Other recent awards include the 2008 Reginald H. Jones Distinguished Service Award from the National Action Council for Minorities in Engineering (NACME). The award honors individuals who have made significant contributions to increasing the representation of minorities in STEM (science, technology, engineering, and math) careers.
Dr. Kirwan is a member of several honorary and professional societies, ncluding Phi Beta Kappa, Phi Kappa Phi, the American Mathematical Society, and the Mathematical Association of America. A prolific scholar, he is co-editor of the book Advances in Complex Analysis and has published many articles on mathematical research.
Dr. Kirwan received his bachelor's degree in mathematics from the University of Kentucky and his master's and doctoral degrees in mathematics from Rutgers, The State University of New Jersey, in 1962 and 1964 respectively.