Juliette B. Bell Appointed President of University of Maryland Eastern Shore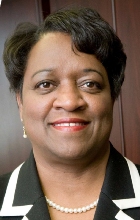 ---
Juliette B. Bell
Bell is Accomplished Academic Leader and Biochemist
Adelphi, MD (March 7, 2012) — Patricia S. Florestano, chair of the University System of Maryland (USM) Board of Regents, today announced the appointment of Juliette B. Bell as president of the University of Maryland Eastern Shore (UMES). Bell is provost and vice president for academic affairs at Central State University in Wilberforce, OH. Her new appointment is effective July 1, 2012.
Bell, a biochemist, is recognized as a strong advocate for increasing the number of minority scientists. She has dedicated much of her career to providing opportunities for students to participate in scientific research.
"We are extremely pleased that Dr. Bell has accepted our appointment as president of UMES," said Chair Florestano. "She has an impressive record of outstanding leadership in many areas, including enhancing academic excellence, creating opportunities to attract research and private support, and nurturing pathways of success for students. The board is confident that she will serve the university, our system, and our state extremely well in the years ahead."
Bell has 20 years of higher education experience, spanning teaching, research, and administration. As Central State University's academic chief since August 2009, she is responsible for the institution's academic agenda, including improving student performance outcomes, developing new programs, and enhancing academic excellence. Her accomplishments are many. She restructured the academic colleges to create the first College of Science and Engineering, developed the University College as a special unit to support retention of freshmen and transfer students, oversaw the implementation of the university's first online courses, and enhanced international education programming.
Prior to joining Central State, Bell was interim provost and vice chancellor for academic affairs at Winston-Salem State University, providing leadership in academic program planning and implementation, strategic planning and budgeting, enrollment management, research, faculty affairs, and information technology. During this six-month temporary assignment, she was credited with securing an endowed professorship in physical therapy as well as implementing academic program review.
"It is a privilege to welcome Dr. Bell to the University System of Maryland," said USM Chancellor William E. Kirwan. "As an academic leader, she has increased student retention and graduation rates and promoted academic excellence across disciplines. As an accomplished scholar and scientist, she has the experience needed to further align UMES' academic, research, and outreach activities with the workforce and economic development needs of the Eastern Shore and the state, especially in the STEM (science, technology, engineering, mathematics) fields. And as a successful grants writer and fundraiser, she brings expertise in attracting outside resources and developing partnerships that are so critical, especially during these difficult economic times."
Kirwan also expressed his gratitude to the presidential search committee. "Under the outstanding leadership of UMES Alumnus Al Cornish, the committee of faculty, staff, students, and alumni during the past nine months did an excellent job of carrying out its responsibilities."
A native of Talladega, AL, Bell was the first in her family to attend college, earning a bachelor's degree in chemistry from Talladega College. She earned her Ph.D. in chemistry with a biochemistry concentration from Atlanta University (now Clark-Atlanta University) and post-doctorate in biochemistry from the University of North Carolina at Chapel Hill. Following her post-doctoral fellowship, she worked as a senior staff fellow and as a research biologist at the National Institute of Environmental Health Sciences in Research Triangle Park, NC.
In 1992, she began her higher education teaching and research career in chemistry as a Department of Natural Sciences faculty member and director of biomedical research at Fayetteville State University. There, she advanced to serving as founding dean of the university's College of Basic and Applied Sciences from 2004 to 2006 and as provost and vice chancellor for academic affairs from 2006-2008 prior to her interim appointment at Winston-Salem State.
Bell serves on the National Science Foundation's Biological Sciences Advisory Board and is a consultant to the American Association of Colleges and Universities. Among her many honors are the 2001 National Role Model Citation from Minority Access, Inc.; the 2000 Millennium Award for Excellence in Teaching in Mathematics, Science, Engineering and Technology at Historically Black Colleges from the White House Initiative on Historically Black Colleges and Universities; and the National Science Foundation Young Investigator Award (1993-98). In 2000,
Bell was featured with astronaut Mae Jemison and U.S. Surgeon General Joycelyn Elders in a Chicago Museum of Science and Industry exhibit titled "Defying Tradition-African American Women in Science and Technology."
In addition, Bell is a graduate of the American Association of State Colleges and Universities Millennium Leadership Institute and the Harvard Institute for Education Management. She also has served on the boards of various community service organizations.
Bell will succeed Thelma B. Thompson, who stepped down as UMES president August 15, 2011. Since Thompson's departure, Mortimer Neufville has served as interim president and will continue in that position until Bell joins UMES in July.
"We are grateful to Dr. Neufville for his excellent service during this period," said Chancellor Kirwan. "Under his capable leadership, UMES has continued to move forward."
"I am extremely delighted and humbled to be selected as the next president of the University of Maryland Eastern Shore, a great institution," said Bell. "I look forward to working closely with UMES faculty, staff, students, alumni, and the Board of Visitors; the greater community of business and government leaders; the University System of Maryland administration and colleagues; and the entire state of Maryland to continue building upon the tremendous 125-year legacy of UMES. I thank the Board of Regents and Chancellor Kirwan for this opportunity and this singular honor."
One of the 12 institutions of the University System of Maryland, UMES is a land-grant university and is recognized as one of the nation's leading historically black institutions. Located in Princess Anne, the institution is well known for its distinctive array of undergraduate academic programs, including engineering and aviation science, construction-management technology, hotel and restaurant management, and professional golf management. Among its graduate-level offerings are doctoral-degree programs in food science and technology, marine-estuarine-environmental science, pharmacy, and physical therapy. For more information about the University of Maryland Eastern Shore, visit: www.umes.edu.
Contact: Anne Moultrie
Phone: 301.445.2722
Email: amoultrie@usmd.edu